EVERY MEAL IS A STORY
Ghana Food Culture:

Recipies by Talk True and Edited by Aba
Food plays a significant role in festivals and rituals as well as in everyday life. This book has some recipies in it - all tested at Aba House, but it's really musings about the culture of food in Ghana.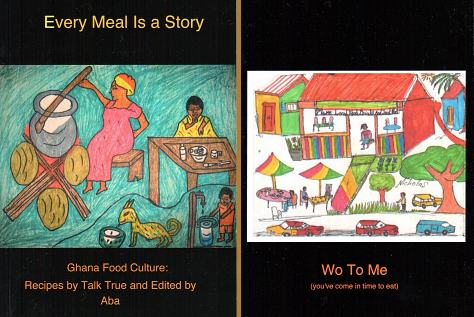 Please select the desired quantity and click the 'Next' button at the bottom of this page.
We accept payments by check only.
FREE SHIPPING (Continental US only)