Catalogue: Recycle Ghana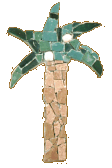 works in paper created by children in Ghana

The children live in the fishing village of Nungua and come to our cultural center to interact with and learn from visiting artists. We teach them that there are no limits to creativity and offer a safe, nurturing, learning environment.

The children make paper from sugar cane leaves and other local plants and then create books, cards, diaries etc.

Proceeds from sales are used to pay for school related expenses.

Please fill out the form below and click the 'Next' button at the bottom of this page. Select the desired quantities for each item.

We accept payments by check or PayPal (payment instructions appear on the following page, after clicking the 'Next' button).